Pumpeserie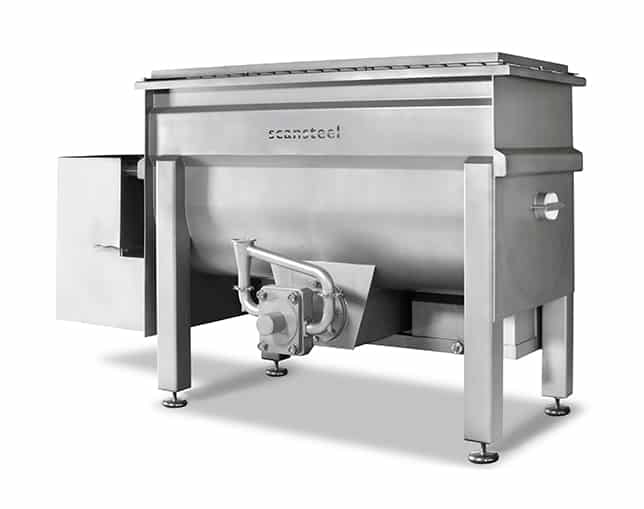 scansteel foodtech er leveringsdygtig i to forskellige pumpeserier, SuperPump serien og ContiPump serien.
SuperPump SP 200 / SP 250 / SP 290
scansteel foodtech SuperPump serien omfatter 3 (tre) forskellige pumpestørrelser. Korrekt pumpestørrelse afhænger af adskillige faktorer, som f.eks., men ikke begrænset til, pumpekapacitet, medie der skal pumpes, temperatur, viskositet og partikelstørrelse – fra forhakket kødråvare til en halv svinekrop.
ContiPump 250/500 L - 10.000
scansteel foodtech ContiPump serien er beregnet til anvendelser af mindre kraftig (Heavy Duty) karakater, såsom forblandinger, der tilføres en emulgeringsmaskine samt buffer-, lagrings- og siloapplikationer. Buffertragten tilbydes i to versioner: en enkelt fødesnegl eller en tragt med to snegle.